Welcome
It is said that the best laid plans of mice and men often go astray and although we were hoping to have our re-launch on Infopest about this time, it is still a work in progress. We do have a sneak preview available to give you a glimpse of what the new search page will look like. Meanwhile, there have been many things happening in the arena of chemical access. Read on to find out more.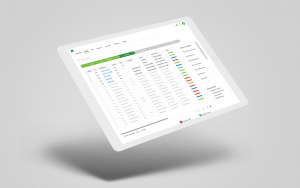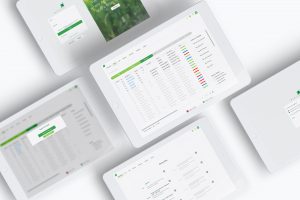 Record keeping changes
Recent advice from the Queensland Department of Agriculture and Fisheries is that there are new record-keeping and minimum training requirements for chemical use that now apply. From 19 June 2020, the requirement to make and keep records of chemical use and new minimum training requirements has been extended to all users of agricultural and veterinary (agvet) chemicals under amendments to the Chemical Usage (Agricultural and Veterinary) Control Regulation 2017.
The changes imposed mean that under the new provision, all users of agricultural chemicals are now required to make and keep records and that relevant competency units have been updated for users of restricted chemical products and users of Schedule 7 poisons.
More information is available on keeping records of agricultural chemical applications or by calling the Department's customer service centre on 13 25 23.
The Chemical Usage (Agricultural and Veterinary) Control Regulation 2017 and the Agricultural Chemicals Distribution Control Act 1966 collectively outline the types of records you need to make and keep for all agricultural chemical use.
Record keeping forms an important part of responsible chemical use. Chemical use records provide an excellent management tool and give an information source that:
• identify chemical use patterns
• analyse the effectiveness of chemicals
• assist in the design and implementation of integrated pest management programs
• assess chemical resistance strategies
• conduct financial planning and budgeting exercises
• meet legal obligations
• demonstrate due care and attention
Growcom has two corporate members Apunga and Tie Up Farming who offer digital platforms that can assist with record keeping and take the pain out of the process. To learn more about the record keeping and farm management options on offer to growers, visit:
www.apunga.com  Richard Ward richard@apunga.com (07) 3041 1335 
www.tieupfarming.com  Free call: 1300 944 318, or Roberto Cianncio roberto@tieupfarming.com  M: 0403 704 826
Chlorpyrifos review final outcome announced by APVMA on certain products
Chlorpyrifos is an insecticide used to control different kinds of pests, including ants, termites, and mosquitos. Products containing chlorpyrifos are used in and around the home, in home gardens, in public spaces, and in agriculture. The APVMA has been reviewing chlorpyrifos since 2001. The review has focussed on risks to human health and the environment with progressive action happening by restricting the use patterns of products containing chlorpyrifos over the ensuing years.
APVMA has recently announced the final outcome of the review which has resulted in the cancellation of certain products with uses pertaining to domestic situations and turf as tabled in their gazette.
The APVMA has released 14 findings including that chlorpyrifos is hazardous to mammals (including human beings) and has stipulated sections of the Agvet code whereby it does not meet the safety and labelling criteria. Products have been placed into tables to group those which do not meet safety criteria and or labelling criteria. A person may use the cancelled product referred to in the table according to its label instructions except for the prohibited uses, including any conditions relating to shelf life or expiry date, for 12 months from the date of cancellation.
The cancelled labels may include instructions for use in situations listed below. The use of those products in these
situations is no longer approved and the following restraints apply:
DO NOT USE IN THE FOLLOWING CIRCUMSTANCES
 In domestic areas or public places
 In vegetation for mosquito adult/larvae control
 On container plants, including potted ornamentals and other potted plants
 On duboisia or macrocarpa hedges (in domestic and public space uses)
 On turf (in domestic and public space uses, or to which the general public has access)
All remaining uses can continue according to directions and instructions on the cancelled label.
For further information click here (page 46).
New fungicide for berries
APVMA is considering the registration of a new product, Kenja 400SC fungicide which is proposed to be for the control of grey mould (Botrytis Cinerea) in berries. The registration has been put forward with a zero withholding period (WHP).
Grey mould is a prevalent disease in berries that is difficult to manage. Infopest lists 16 different actives across 12 modes of action to assist growers in managing the disease, however grey mould has developed resistance to many, making the offer of a new active very promising. For more information click here (page 21).
Nufarm stops Australian production of chemicals
According to IBISWorld, the companies holding the largest market share in pesticide manufacturing in Australia include Nufarm and Bayer Crop Science Holding Pty Ltd. COVID-19 is anticipated to heavily influence the basic chemical and chemical product manufacturing subdivision. Aside from our limited national production, Australia is heavily reliant on products and technical grade actives coming from China. Disruptions in the Chinese supply chain have affected many manufacturers. Sadly, Nufarm has made the commercial decision to cease making fungicides and insecticides locally. The Land reports that "next year (Nufarm) stops making insecticides and fungicides at Laverton in Melbourne and key herbicide ingredients in Linz, Austria, saving itself about $15 million a year".
To read the article, click here.
Permit uses converted to labels
The permit to label scheme has been instigated by the APVMA to convert long standing permitted uses to a more permanent situation on registered labels. There are many permits that have had label uses converted to registration and Hort Innovation has recently advised of 13 such uses that are now on labels.
Use Infopest to find the labels with the new registrations:
• Click "host" and type in the crop.
• Select the most appropriate result from the search.
• Click "go to components" and select the chemical active.
• Click on "go to uses" and the new uses will appear in the search results.
To learn more about the APVMA's permit to label scheme, Click here https://www.agriculture.gov.au/ag-farm-food/ag-vet-chemicals/improved-access-agvet-chemicals#migrating-permits-to-labels
https://apvma.gov.au/node/18861
See the following list from Hort Innovation outlining the permits with uses now on labels:
PER13956 V3 – Abamectin / Raspberry, Blackberry & black currant / Two-spotted mites – Use now registered on various labels
PER14423 V3 – Abamectin / Raspberry, Blackberry & black currant / Two-spotted mites – Use now registered on various labels
PER13153 V3 – Fipronil / Sweet potato / White fringed weevil and wireworms – Use Registered on multiple labels
PER80670 – Cyflufenamid (Flute) / Strawberry runner production only / Powdery mildew – Use now registered in strawberries for field and PC – bearing and non-bearing
PER80543 – Bupirimate (Nimrod Fungicide) / Strawberry runner production only / Powdery mildew – Use now registered for Nursery production – non-bearing
PER12750 V2 – Glufosinate & Glyphosate / Blackcurrants / Various weeds – Use now Registered in all States
PER84019 V2 – Fludioxonil (Scholar Fungicide) / Pineapple / Postharvest moulds (Penicillium spp.) – (Approved for permit to label – use now registered on various labels including Campbell Fludy 230SC and Starling Fungicide)
PER83635 – Fludioxonil (Scholar) / Chestnuts / suppression of surface mould & Fungal rots – (Approved for permit to label – use now registered on various labels including Campbell Fludy 230SC and Starling Fungicide)
PER14310 V2 – Clofentezine (Apollo) / Almonds / Two-spotted mite & Brown almond mite – Use now registered and covered under Campbell Apollo Label
Recurring wilt – possible new disease in Cotton
Queensland Department of Agriculture and Fisheries (DAF) pathologists are currently investigating a likely new pathogen as the potential cause of dying plants reported in Central Queensland, Gwydir and Namoi cotton fields. While a formal identification is pending, indicators suggest it has potential to be an important disease.
To read more, click here.
Be on the alert for the Khapra beetle
Biosecurity Queensland is urging the community to be on the lookout for the Khapra beetle after the exotic pest species was recently detected in Australia. The Australian Government is managing and investigating several Khapra beetle detections in imported cargo in the Australian Capital Territory.
Infopest currently lists two permits for Khapra beetle, one for fumigation and the other (a lure) for monitoring. Both are restricted to use by government departments in their management of the incursion. To read more about Khapra beetle, click here.